County says keep your recycling loose, not bagged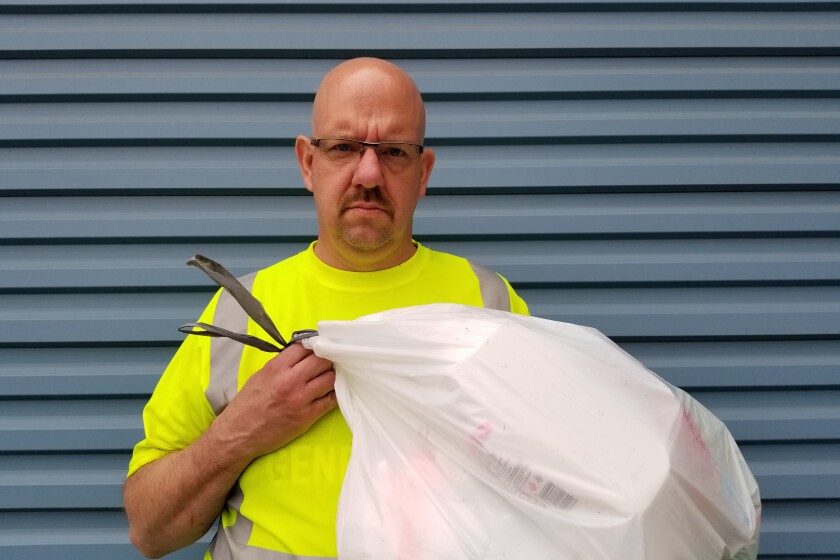 The Otter Tail County Solid Waste Department and GreenCorps member Brittney Kakac are launching a campaign to reduce the amount of bagged recycling in the county program.
The Solid Waste Department is informing residents that loose recycling is preferred over bagged. They are using social media and additional stickers on drop-off recycling bins to spread the message.
Bagged recycling increases labor costs, as Recycling Center staff spends more than 50 hours each week ripping open bags, according to a news release. About half of all plastics and a quarter of aluminum collected from drop-off recycling are in bags.
Bagged recycling poses a hazard to staff who sort recycling by hand. While tearing open bags, staff have been sprayed with sour milk and much worse. Staff cannot see hazards such as needles or other sharp objects inside of bags, putting them at risk of accidental needle pricks, according to the release.
Bags also generate more waste taking up more space in drop-off bins causing them to need more frequent emptying then loose recycling.
Transport recyclables in a bin or tote.
Reuse the bags used for transporting recyclables.
Transport recyclables in a cardboard box or brown paper bag that can be recycled.