Perham Health stays strong thanks to medical students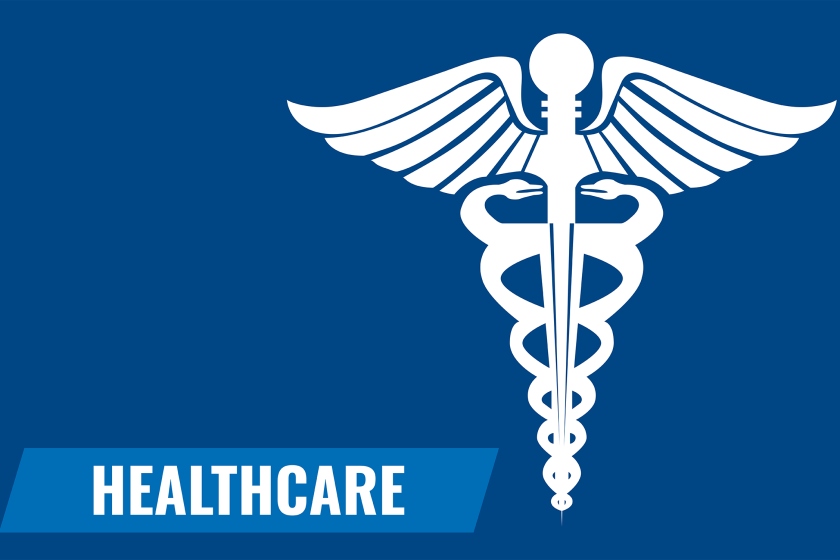 One-hundred and seven rural hospitals have closed since 2010, and 673 more are vulnerable to closing, accounting for one-third of rural hospitals in the U.S., according to the National Rural Health Association.
Despite this trend, Perham Health is continuously expanding, and much of that success comes from hosting medical students.
By the end of the year, Perham Health will have hosted 20 medical students, many of whom will be hired after they graduate.
Physician Mark Paulson says recruitment is the biggest challenge facing the clinic.
"It's hard to get enough people to get out of the city to join us," Paulson said. "We're looking for people that want to live in small towns, that's our perfect person."
Rachel Sakry, a third-year medical student at the University of North Dakota, has no doubt she'll be working in a small town after she becomes a doctor. Sakry's background is very similar to Paulson's.
Both Sakry and Paulson grew up in very small towns, and consider Perham big compared to where they grew up. This familiarity with a rural lifestyle motivates them to work in a small town.
"It's where I'm comfortable," Paulson said. "I could never live in the Twin Cities, absolutely no way."
Sakry's decision to become a doctor all started where she grew up.
"I come from a really small town," she said. "My community was so good at giving me the things that I needed, that I kind of wanted to give back to the community."
Sakry has been surprised at how each physician goes beyond their job title, bouncing from the clinic to the hospital to the emergency room.
"I find that it's very nice and not something that's easy, to say the least," she said. "Everything that they're able to manage in one day is phenomenal."
Training the next generation
Sakry took a moment to study a medical textbook in Paulson's office. As she looked through the book, she recalled years of learning from textbooks in a classroom. Now, Sakry says she loves using what she's learned with live patients and real life problems.
"There's nothing that compares to it," she said. "It's the best way to learn, to be put in those situations, to be asked questions on the spot, then racking your brain and going through everything."
While it may not be unique for a clinic to host medical students, Paulson says Perham Health's dedication to education stands out. Paulson said medical professionals are responsible for training the next generation, while also raising the bar.
"I just love the students. It's no different than teaching my kids," Paulson said. "I feel I'm teaching my children to be better than I was."
The rotation programs are also a big resource for recruitment. Because most of the nation's medical schools are in large cities, students and residents don't have very many opportunities to work in small towns.
"What you don't know, you usually fear," Paulson said. "Unless you have experience with these things, you really don't get over that unknowing."
Learning isn't always just for the students either. Paulson said he's constantly kept on his toes by questions the medical students ask him.
"If you don't keep current, you can get behind very easily and students will catch you on it," he said.
Moving around the clinic from different physicians and providers, Sakry said working in the clinic is a learning process from the very beginning to the very end.
Sakry says she's thankful to the providers, but also the patients.
"They're just as much my teachers as any of the physicians," she said.
Paulson said it takes "the patience of the patients," for the medical students to succeed.
"They have to be open, it isn't always easy," he said.
Sakry said she can't thank the community or Perham Health enough for the opportunity.
Dr. Sukhmani Sadana, UND Psychiatry resident, is working with the clinic's only psychiatrist, Dr. Ronald Burd.
Sadana is based in Fargo, and is only present in Perham one Tuesday each month. When she's not interacting with patients in-person, Sadana uses a program called telehealth.
Telehealth works by connecting a patient in the Perham Health clinic, with Sadana over a webcam.
Sadana says it takes time to get used to it, but she was surprised at how easily she was able to connect with patients over a computer.
"I was skeptical that we'd be able to build a relationship," Sadana says of her patients. "I feel like that hasn't been the case. If you explain the process and take time to explain the experience, people are open to it."
The telehealth program helps the clinic treat more patients that wouldn't normally have access to mental health care.
"There aren't that many psychiatrists, and you can't see patients as often," Sadana said. "It's rewarding, because you're providing care to people who really need it."