Perham-area happenings for Feb. 17-27
Things to do this week in the Perham area.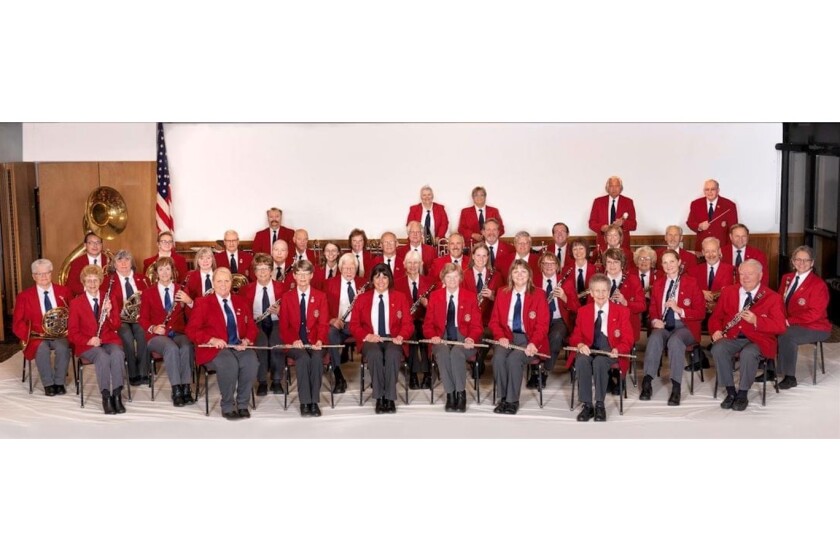 The Perham Focus accepts community calendar items for publication online and in our Thursday print edition, space permitting. Submissions must be made at least a week in advance of the event date, in writing, to either editor@perhamfocus.com or vgerdes@dlnewspapers.com .
Each submission must include the date, time and location of event, whether it is recurring or a one-time happening, and where to go for more information (phone, email and/or website). Also include whether the event is free or paid admission, and how much it costs when applicable.
Ottertail Ducks Unlimited: The Ottertail chapter of Ducks Unlimited will hold its 31st annual banquet at Thumper Pond, starting at 5:30 p.m. Tickets available online at www.mndu.org .
Virtual Writing Class for Adults: Led by The Loft's teaching artist, Michael Kleber-Diggs, this 10 a.m. "Nature Writing" virtual workshop delves into writing about the natural world. Class size is limited and registration is required. Sign up at viking.lib.mn.us/legacy-events-calendar .
Good Morning Bedlam Concert: The Cultural Center in New York Mills will be hosting Good Morning Bedlam for an album release concert. The Minneapolis-based band of three plays their own unique brand of "furious folk." Doors open at 7 p.m., music starts at 7:30. Cash bar and light refreshments available. There is a cost to attend; call 218-385-3339 with questions or visit kulcher.org for more information.
Family Valentine Night: Lakeland Mental Health's Courtney Rooney and Sage Becklund-Erickson will be presenting a free program on "The Five Love Languages of Kids" starting at 5:30 p.m. at Heart of the Lakes Elementary School in Perham. Pizza and family valentines for all, and a program presentation for parents at 6 p.m. while kids enjoy art activities.
Ice Fishing for Kids: Parents, grandparents, mentors and guardians, bring your kid out ice fishing on Perham's Big Pine Lake between 1-4 p.m. and receive a free, ready-to-use ice fishing package (i.e., rod and reel, bucket, scoop and tackle). Holes will be pre-drilled and bait will be provided. Hot dogs, chips, hot chocolate, water and coffee available. Contact Rick, 218-298-4760, or Shirley, 218-791-0848, for more information.
Multi-Day and Recurring Events
Cultural Center Gallery Exhibit: The New York Mills Regional Cultural Center Gallery is featuring the paintings of Illinois folk artist, Leonora, through Saturday, Feb. 26. This show and sale, titled "In Memory Of," will be the first event to raise funds for a new Memorial Tree wall mural to be created in the Cultural Center.
Library Storytimes: The Perham Area Public Library hosts preschool storytime every Tuesday at 10:15 a.m. Toddler Storytime with Becky is held periodically on Monday evenings at 6 p.m. Visit perhamlibrary.org or call 218-346-4892 for more information.
Old Time Photographs: Stop by the History Museum of East Otter Tail County, at 230 First Ave. North in Perham, and take a trip down memory lane. The museum would like the public's help identifying old photos. Hours are 11 a.m.-4 p.m., Tuesday through Friday, and 9 a.m.-12 p.m. on Saturdays. Call 218-346-7676 for more information.
Resident Artist: Springboard for the Arts is bringing Hinge Artist alum Alo Osberg back to Otter Tail County for a residency with the Lakes Area Precious Plastic Lab from Feb. 21 to March 20. Osberg was a Hinge Artist in early 2020, and initially sparked the idea for the Plastic Lab that is now at the Otter Tail County Recycling Center. He will be giving a virtual artist talk on March 16 from 3 to 4 p.m. and participating in Plastic Discovery Day on Sunday, March 20 from 1 to 4 p.m. at the recycling center. For more information contact Cedar Walters at Otter Tail County Solid Waste, at 218-998-8914.