Girls golf: Jackets finish runner-up at Heart of Lakes Conference meet
The Perham girls golf team saw three girls finish in the top 10 at Hawley Country Club on Thursday.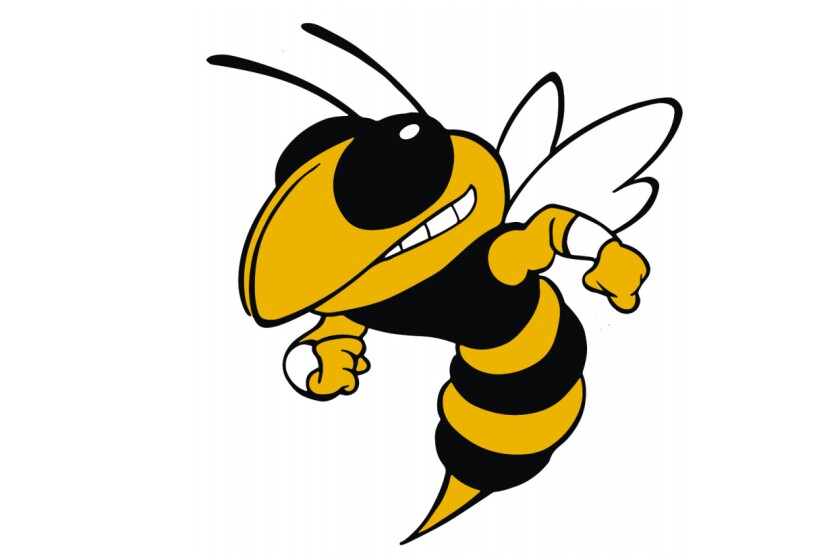 HAWLEY – The Yellowjackets girls golf team fired a 378 to finish 14 strokes back of the host team, taking second place in the Heart of Lakes Conference meet at Hawley Country Club. Barnesville finished third with a team score of 390.
The meet was never completed, but at the time it was called off, Frazee was trailing by 127 strokes through four holes and Pelican Rapids similarly was trailing by 148 strokes after 11 holes. Dilworth-Glyndon-Felton finished in sixth with a complete round of 448.
Hawley was led by sophomore Sophie Cook who medaled the event with a 77, and junior Ivy Tickel who finished runner-up with 81.
Sophomore Aubry Zimmerman led the runner-up Yellowjackets with a team low of 92, which put her in a three-way tie for sixth place. She was trailed by senior Addicyn Zimmerman and freshman Kaia Anderson, who tied for 9th by shooting 94.
The remainder of the Jackets team included senior LaVonne Lindberg (98) in 11th place, and eighth grader Elise Reuter and seventh grader Brooklyn Glorvigen both shooting 105 to tie for 18th place.
HEART OF LAKES CONFERENCE MEET TEAM SCORES: 1- Hawley 364, 2- Perham 378, 3- Barnesville 390, 4- Frazee +127 (after 4 holes), 5- Pelican Rapids +148 (after 11 holes), 6- Dilworth-Glyndon-Felton 448
HEART OF LAKES CONFERENCE MEET INDIVIDUAL SCORES: 1st Sophie Cook (Hawley) 77, 2nd Ivy Tickel (Hawley) 81, 3rd Isabella Gravlin (Pelican Rapids) +13, 4th Kennedy Schuler (Breckenridge) 85, 5th Onalea Maijala (Frazee) +19, 6th Ella Brasel (Barnesville) 92, 6th Aubry Zimmerman (Perham) 92, 6th Bella Snobl (Barnesville) 92, 9th Addicyn Zimmerman (Perham) 94, 9th Kaia Anderson (Perham) 94, 11th LaVonne Lindberg (Perham) 98, 18th Elise Reuter (Perham) 105, 18th Brooklyn Glorvigen (Perham) 105