Italian-born Delfina Ciampi making authentic meals for lakes area
"The kitchen is the place in Italy where you spend most of your time. It's almost an obsession."
DETROIT LAKES -- Cooking comes as naturally as breathing to Delfina Ciampi.
Born and raised in Avellino in southern Italy, "Delfi" grew up in and around the family kitchen, and from a very young age she regularly prepared meals alongside her grandmother, mother and aunt.
"It's like how you learn to speak, it's just automatic; that's how I learned to cook," she says, her perfect English peppered by an unmistakably Italian accent. "My mother, she wakes up, she starts to cook — and she's a nurse, too, so she's very busy — and then we eat, and then she's ready to start thinking about dinner. The kitchen is the place in Italy where you spend most of your time. It's almost an obsession."
Whether it was forging fresh pasta from scratch; perfecting the art of ricotta and mozzarella cheese-making; chopping homegrown, aromatic vegetables and herbs; stirring pots of warm sauces on the stovetop; or baking decadent Italian desserts, Ciampi was constantly surrounded by the magic of the kitchen — and was learning how to make that magic herself.
Her family being winemakers, she also learned about Italian wines and how to pair them with the right dishes.
Growing up in that kind of environment, she developed a profound passion for food.
"I cook all the time," she says. "When I'm in the kitchen, I just feel myself. I just relax. I love it."
Ciampi came to Minnesota five years ago to work as a French and Italian tutor in Perham. It was her master's degree in language and literature that brought her here, she says, and it was love that convinced her to stay.
"I met my husband here," she explains. "We decided to settle here (instead of in Italy) because he had a good job, and life for our kids is just easier here."
Ciampi's husband, James Aho, runs Aho Paintless Dent Repair in Detroit Lakes. The couple has three young children they raise in Detroit Lakes.
"In this area, there are not that many Italians," she says. "So I just said, 'OK, I'm just going to start to cook."
And that's what she did. Not just for herself and her family, but for anybody interested. Ciampi began offering Italian cooking classes through the local community education program, and when word of her talents spread, people started requesting private small group and personal cooking lessons. Before long, she was being hired to give customers a "personal chef" experience — planning and preparing an authentic Italian meal for them, in their own kitchens, as they watched and learned.
Requests continued to come in, and Ciampi realized there was a demand for her skills — a demand that she was happy to meet. She decided to make an official business out of it, and "Italian Made Easy" was born.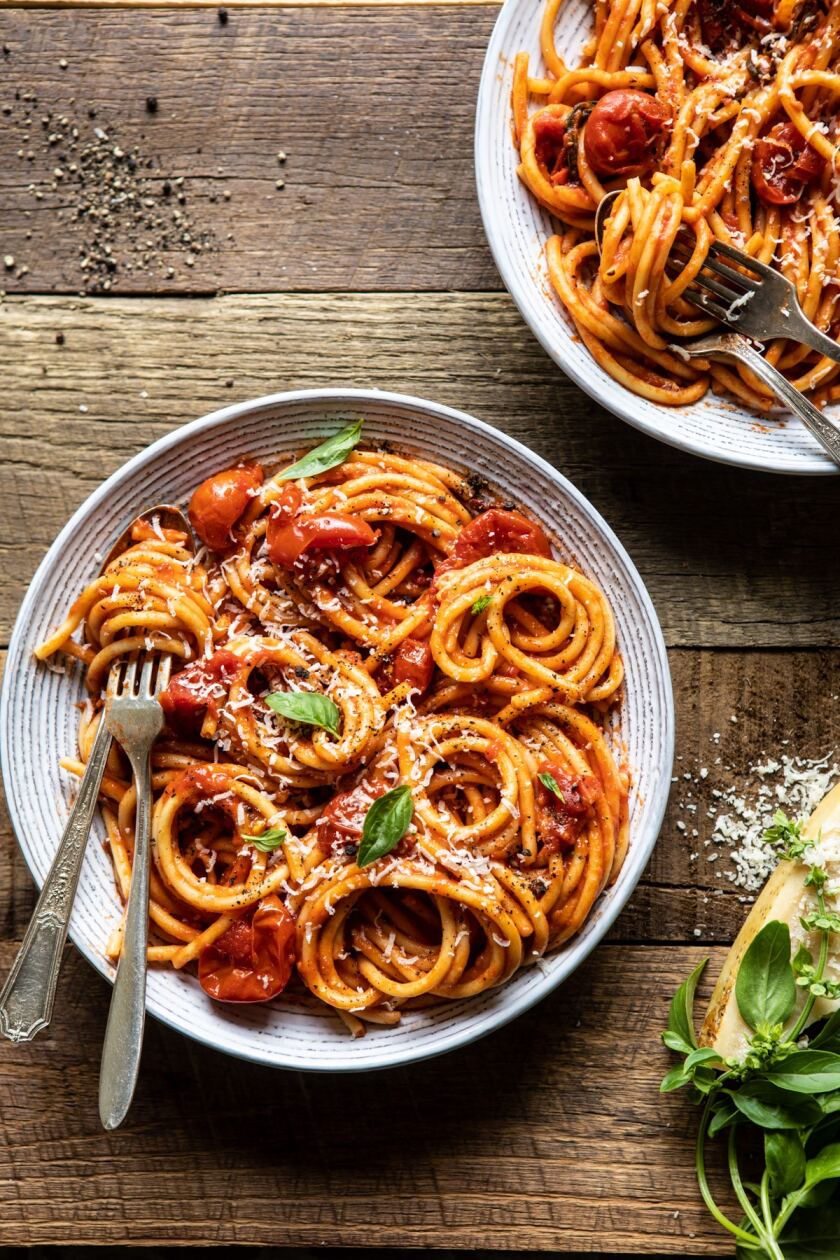 "I wanted to start slowly, mostly in the evenings, until I got more in touch with the area and the people," she says. But in recent weeks, "I've been starting to get really busy."
Here's how her "personal chef" visits usually go: She proposes a meal for her clients, or they request one. Meals consist of an entree, bread, dessert and wine. Ciampi typically brings all the necessary ingredients herself, though sometimes clients purchase their own from a grocery list she provides. She cooks the meal in front of the clients, sharing the recipe along with tips and tricks as she goes, so they learn how to make it themselves. Then, everybody gets to enjoy a nice dinner.
"People have really liked it," she says of the feedback she's gotten. "In Italy, when you eat, you've got to sit … In America, it's more rushed. So part of the experience (I provide) is just getting people to sit back and enjoy food."
Her favorite things to make include a wide assortment of pastas, like spaghetti, bolognese and ravioli, desserts like classic and lemon tiramisu, risotto, Italian roasts, eggplant Parmesan and pizza. She likes to play around with unexpected flavors and ingredients, like pumpkin or chicken made with white wine, and "whatever I can make from scratch, is from scratch."
The key to good, authentic Italian food, Ciampi says, is to use "the very best ingredients that you can find close to you." Freshness is crucial. That's why she buys everything locally, and if she can't find something she needs, she makes it herself. She makes her own mozzarella, for example, because she believes that if it's not eaten within two days, it's not fresh.
There's a misconception that making Italian food is time-consuming and difficult, Ciampi says. Recipes people find online are often lengthy and require a lot of ingredients, but in reality, "That is not what you need (for authentic Italian). There aren't many dishes like that in Italy, really. Most dishes only take three to four ingredients."
Ciampi can handle cooking for groups of up to 20 by herself, and loves to lead small group cooking classes on her own. But lately, she says, more and more people have been asking whether she caters to larger groups, and for larger events.
That's leading her into her next foray, a catering branch from the Italian Made Easy tree. This separate catering business, which has no official name yet, is just getting off the ground, with the company's first gig coming up on Oct. 1. Ciampi and a partner will be catering to a group of about 100 people, and she hopes to be able to accommodate even bigger groups in the future.
Business ownership is all so new to Ciampi, she says, that "it's still a learning process — not the cooking, but the cooking for so many people, and the sharing my kitchen with other people."
She'll make it work, though, she says. There's nothing she loves more than sharing her love for Italian food.
"This is just me," she says with a smile. "The cuisine is me. I lived 32 years in Italy, so it's all I know. I don't know any other way."
To learn more, visit the Italian Made Easy Facebook page.
1
/
7:
Mushroom fettuccine, made by Ciampi. (Submitted Photo)
2
/
7:
Torta caprese, a flourless chocolate almond cake, made by Ciampi. (Submitted Photo)
3
/
7:
Bucatini Amatriciana, a classic Italian dish made with bucatini pasta, cherry tomatoes, guanciale (or pancetta), rosemary, Pecorino cheese, and black pepper. (Submitted Photo)
4
/
7:
Caprese salad, with prosciutto di parma. (Submitted Photo)
5
/
7:
Eggplant involtino filled with fresh mozzarella and prosciutto, with a tomatoes and basil pesto. (Submitted Photo)
6
/
7:
Homemade pizza with fresh ricotta, mozzarella, bacon, baked potatoes and green onion. (Submitted Photo)
7
/
7:
Pork cutlets with fresh garden salad, Parmigiano Reggiano flakes, and balsamic of Modena reduction. (Submitted Photo)