'Elevating' your life past retirement — Perham Health introduces new program to help age well
Elevate, a new program offered through Perham Health, has been operating for about six months now.
We are part of The Trust Project.
PERHAM — "Really the goal of this program is the name. We aren't trying to reinvent the wheel here; we aren't trying to create things that don't already exist," said Mindi Larson, the community coordinator of Perham Health's new program: Elevate. "We want to elevate what's already here in our community to help people understand what we already have here in terms of resources, services, local events, places that they can go to find a sense of community."
While Elevate has been in the works for about a year now, it's been operational in the northeastern Otter Tail County community for about six months. A grant-based program, they received money from the state of Minnesota to help get people out into their communities in order to assist them with "aging well."
This program is broken down into four different parts: resources, events, flexible employment and volunteerism. These four pieces of the program are meant to connect area residents with programs and opportunities that help them continue to age well in the community they call home.
"We want to help people get information about local community events to help them stay healthy, whether that's through movement or nutrition or just sheer social interaction," Larson explained.
"Maybe some (community members) didn't see posts on social media, and maybe they don't know some of these things are available — are going on," she continued. "We're really trying to engage that group of early retirement where they're here now and aren't sure what the community has to offer. We really just want to bring stuff to the forefront — to get people to engage and to meet each other and build that sense of community and in a time of your life that's really different that you're trying to navigate."
Larson explained that oftentimes when people have recently retired, they wonder what to do with their time. Some even realize they'd like to go back to work, doing something with a slightly different schedule that's more accommodating to them as they age. This is something explored through the "flexible employment" portion of Elevate, connecting businesses in need of employment with community members interested in staying active. This could be anything from cutting fabric part-time to doing prep work in a restaurant kitchen.
Larson has also heard that many want to volunteer but don't know where to look or start. This is where the volunteerism portion of Elevate comes into play. The program put together an app called Helper Helper, which lists volunteer opportunities found throughout the community. Part of Larson's job is to search out these volunteer opportunities and compile them in the app.
"We wanted to be a one-stop-shop for people to be able to go to the app and say, 'I have some free time later this week,' and look at what they're going to do," she said. "We want people to be able to find what's going on — where to can go — and donate some of their time and talent and make a positive impact on our community."
Along with volunteer and employment opportunities, Elevate also hopes to connect community members with needed resources. A health coach helps members complete their annual health assessment and will then send referrals out to Larson or someone else involved with the program. From there, they'll consolidate information on resources or programs needed, such as access to food, physical activity or anything else to help them maintain a healthy lifestyle.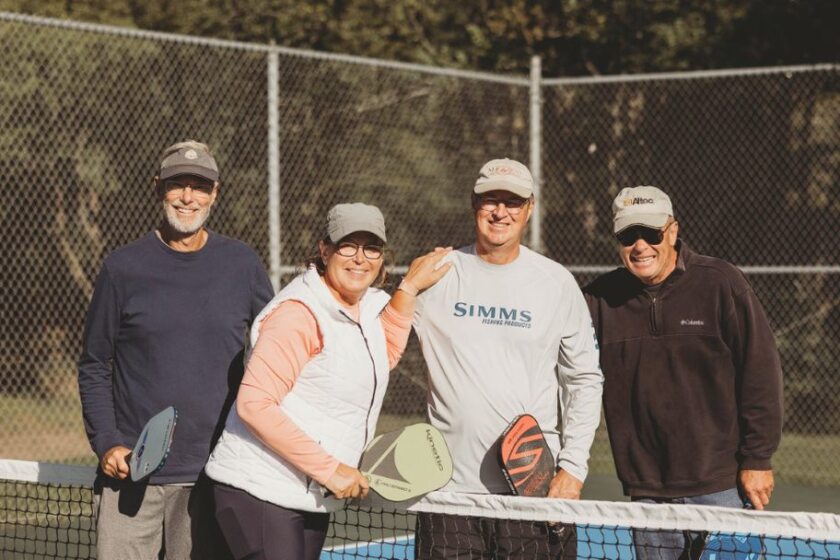 They also hope to connect people with different community events they may otherwise not know about. This also contributes toward the program's overall goal of engaging community members through social activeness and helping them enjoy their time in a fulfilling manner.
One piece of Elevate, Nosey Neighbor, does just that. Those who participate get the opportunity to tour local businesses and get a look at them from behind the scenes. Elevate is also helping to connect people with interesting opportunities from yoga to axe-throwing to tai chi.
"We're just so excited to put everything into one place and tell people about the events and things that they have going on in their businesses and in their community," Larson said. "And we're really excited to help them elevate those programs and employment opportunities."
For more information about Elevate, go to elevateotc.org . Contact Mindi Larson with questions or to get involved at Mindi.Larson@perhamhealth.org or 218-347-1974.