Ranchers weren't ready for the snow, but they're doing what they need to do anyway
"It's pretty easy to forget that the rest of us can stay inside and not deal with these things only because there are people who willingly go outside every day and do the work. When you pull a
We are part of The Trust Project.
We weren't ready.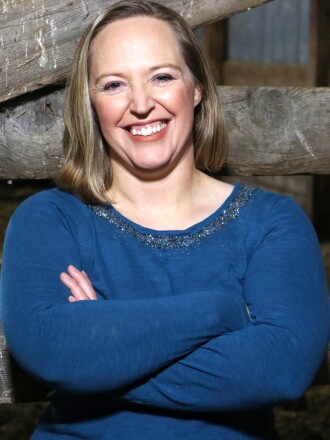 The storm was in the forecast. We bought the kids new boots. We adjusted our plans for the week to make sure no one was on the road. My husband brought cattle home from pasture, in some cases much earlier than we wanted. Gas cans were filled in case generators were needed. A tractor was kept near the houses in case it was needed to get out. We took down the basketball hoop and pulled out the shovels.
And we weren't ready.
Not so long before, the temperature was around 70F. I worked cattle in a sweatshirt and jeans and cowboy boots and found myself covered in dust and dirt. We talked about moving some cattle onto the just-combined corn fields and about what a warm fall it had been.
That last piece is probably what sealed it. It had been too pleasant to last, and we got too used to it.
The blizzard that came through on Nov. 10 hit just about exactly how the meteorologists said it would. We had time to get cattle to the best possible places and to make sure everyone was as safe as possible. But the memory of the April blizzards was still very fresh in our minds when the first flakes began to fall, and a sense of exhaustion set in before the first drift was formed.
We weren't ready to fight piles of ever-drifting snow and sick calves. We weren't ready for constantly cloudy skies and snow tracked into the house. We weren't ready to fight through knee- or waist-deep piles to get to the barn.
In the years when we get close to Christmas without much snow, we can breathe a little sigh of relief. Even if the winter gets bad from that point forward, we still can see the light of spring at the end of the dark tunnel of winter.
But getting a storm — and especially a blizzard of this magnitude — before Thanksgiving makes it feel like winter will be infinite. We only had about six months without snow; now we very well could be looking at six months or more with it.
For people in town, winter may be an inconvenience or even dangerous. There are sidewalks to be shoveled. Cars are cold. Roads are slippery. But for most, life is lived, predominately, inside. Winter may be a nuisance, but for good chunks of the day, one can forget the season.
That isn't the case on ranches. Cattle need to be fed every day, and the stress of storms and cold can make them more susceptible to sickness, which means hands-on care from the ranchers. Tractors are cold. Fuels are cold. Water fountains freeze up. Snow pushed yesterday must be pushed again after the wind comes through. And all of this must be dealt with while wearing many pounds of extra clothing so that the humans can survive the frigid air.
Ranchers have chosen this life. I want to make that clear. This isn't a poor-little-us plea. But with Thanksgiving this week, I want to say I am thankful for those who have made this their life — people like my dad and my husband and my father-in-law, who know what's coming and still start the tractor, check the calves and carry on, doing what needs to be done to keep their animals healthy and, in the long run, keep us all fed.
It's pretty easy to forget that the rest of us can stay inside and not deal with these things only because there are people who willingly go outside every day and do the work. When you pull a package of hamburger or a steak from your freezer, remember the ones who raised the cattle and say a little prayer for their safety and well-being.
They certainly weren't ready for this, but they'll do what needs to be done anyway.
Jenny Schlecht is Agweek's editor. She lives on a farm and ranch in Medina, North Dakota, with her husband and two daughters. She can be reached at jschlecht@agweek.com or 701-595-0425.