Baseball: Perham's offense gets going early in 12-5 win over St. Charles
The Yellowjackets responded to a three run St. Charlies first inning with five in the top of the second in its first game of the season against St. Charles in Chatfield on Thursday evening.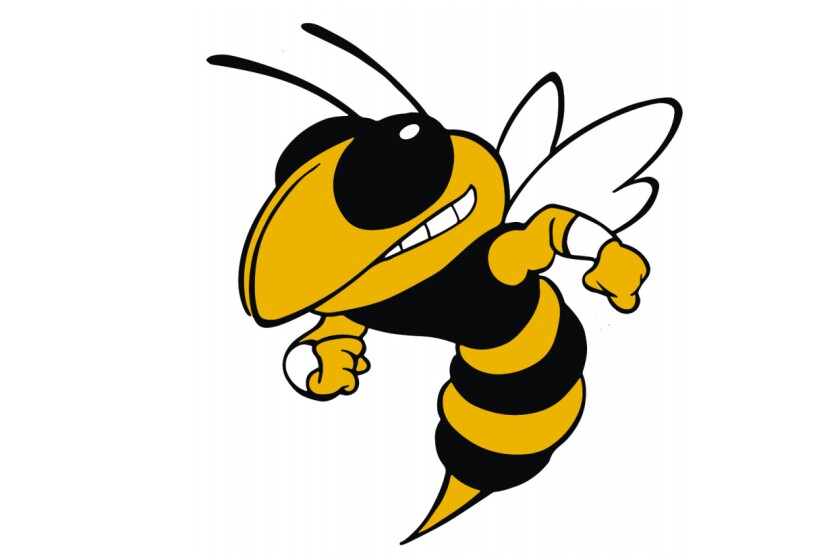 CHATFIELD – After an extended offseason due to the snow-covered fields, the Perham baseball team shook off the rust in its first game against St. Charles.
The Yellowjackets opened the season with some early offense in its 12-5 win over St. Charles. Perham knocked in nine of its 12 runs in the first two innings.
Gamble Bye secured the first hit of the season with a leadoff double. After an Evan Kovash walk and a Ben Shumansky fly-out, Perham had runners on the corners with clean-up batter Blaiz Schmidt at the plate.
Kovash successfully stole second, giving Bye enough time to score the first Yellowjacket run of the season and advance Kovash to third base. Schmidt grounded out to second base but picked up the RBI with Kovash safely running home.
Gage Aanenson followed up with a solo home run to give the Yellowjackets a 3-0 lead with two outs in the first inning. A dropped fly ball by St. Charles helped Austin Schmelz reach base and eventually was brought home off a single by Ashton Detloff to extend Perham's lead to 4-0.
St. Charles answered with three runs in the bottom of the first off of Detloff. Perham answered with five more runs in the top of the second.
Bye started the inning with another double. Three straight walks followed and Bye trotted in for the fifth run of the game. Aanenson singled with the bases loaded and secured two more RBIs to give the Yellowjackets a 7-3 lead. Schmelz scored Schmidt on an error and Detloff brought in Aanenson and Perham led 9-3 after two and a half innings of play.
St. Charles scored in the bottom of the second and third but was held scoreless for the rest of the game. Perham knocked in one run in the top of the sixth and added two more in the top of the seventh to put away St. Charles.
Aanenson ended the game with four at-bats, two hits, and three RBIs. He hit the only home run of the game and also notched in a single. Bye had two hits and one RBI in his five at-bats. Schmidt and Detloff had two RBIs to end the game. Seven different Yellowjackets had hits in the game.
Detloff was the winning pitcher. He pitched three innings striking out two, walk one and giving up five runs on three hits. Kovash came in for relief and ended the game pitching the final four innings. He struck out three, gave up one walk, and allowed one hit.
PERHAM 4 5 0 0 0 1 2- 12
ST. CHARLES 3 1 1 0 0 0 0- 5
PERHAM PITCHING- Ashton Detloff: 3IP, 3H, 5R, 0ER, 2K, 1BB; Evan Kovash: 4IP, 1H, 0R, 0ER, 3K, 1BB
PERHAM HITTING- Gamble Bye: 2-5, 2R, RBI; Evan Kovash: 0-3, 2R, 2BB; Ben Shumansky: 1-4, R, 1BB; Blaiz Schmidt: 2-2, 2R, 2RBI, 2BB; Gage Aanenson: 2-4, 2R, 3RBI; Austin Schmelz: 1-4, 1R, RBI; Ashton Detloff: 1-3, 2RBI; Omar Briseno: 0-2; Conner Colliton: 1-3; Cullen Poole: 0-1; Seth Urbach: 0-1, BB; Dane Helleckson: 1-1, R