Baseball: Yellowjackets buzz past Hornets in doubleheader sweep
Lightning forced Game 2 to be played a day later but Perham took advantage of the extra rest.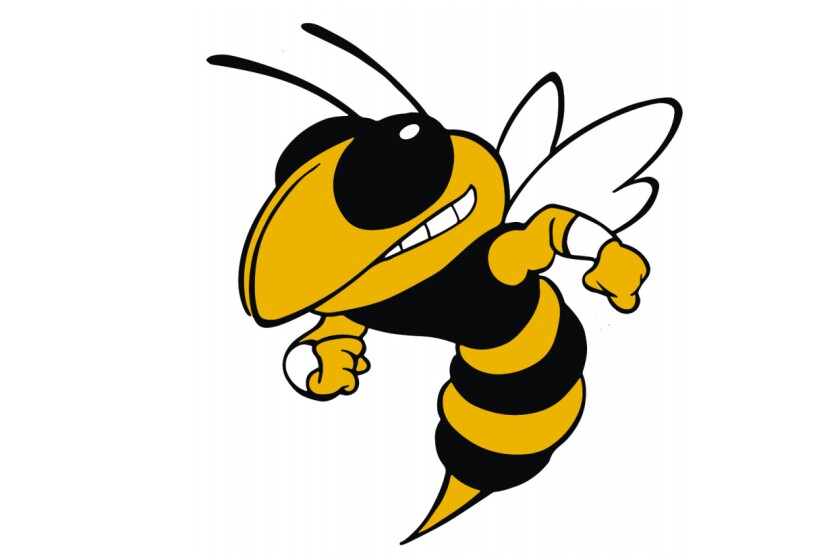 FRAZEE – Mother nature pushed Game 2 of a doubleheader between Heart of Lakes Conference rivals Perham and Frazee to an extra day, but the Yellowjackets didn't let that slow them down.
Perham's Austin Schmelz pitched a shutout in a 5-0 Game 1 victory, and after a day's rest, the Yellowjackets offense shot out of cannon for a 12-2 blowout.
Game 1 of the doubleheader was played on Tuesday, May 9. Perham got rolling right away in the first with Gamble Bye scoring on an error by the Hornets' third baseman on a throw to first. The Yellowjackets tacked on three more runs in the second with an Ashton Detloff RBI double and two runs scoring on another Frazee error.
Perham scored its fifth and final run in the top of the sixth on a passed ball. The Yellowjackets only had one RBI in the game and scored four runs on Hornets' errors.
Schmelz started the game by retiring 10 straight Frazee batters before surrendering a hit in the bottom of the fourth. He pitched six innings allowing two hits and no walks while striking out eight.
Detloff recorded the only RBI for Perham in his 2-3 performance at the plate. Bye went 0-2 but forced two walks and accounted for a run. Blaiz Schmidt, Evan Kovash and Gavin Griffin each recorded a hit in the game.
Game 2 was pushed to Wednesday, May 10. Perham turned up the offense and its pitching stayed strong. The Yellowjackets scored nine runs in the first three innings and tacked on three more in the bottom of the sixth to secure the mercy rule victory.
Detloff was the winning pitcher in the contest. In his six innings pitched, he punched out nine and surrendered five hits, two runs and two walks.
Perham had 11 different batters with a hit in the game for a total of 16. Ben Shumansky finished with a team-high three hits and knocked in one. Griffin went 2-4 at the plate with two RBIs. Gage Aanenson recorded two hits, two RBIs, forced a walk and accounted for two runs in his three at-bats. Brock Melgrad went a perfect 1-1 with two RBIs.
GAME ONE
PERHAM- 1 3 0 0 0 1 0- 5
FRAZEE- 0 0 0 0 0 0 X- 0
PERHAM PITCHING- Austin Schmelz: 6IP, 8K, 2H, 0R, 0ER, OBB
PERHAM HITTING- Gamble Bye: 0-2. R, 2BB; Blaiz Schmidt: 1-3, R; Ben Schumansky: 0-2, BB; Evan Kovash: 1-4; Gage Aanenson: 0-3; Connor Colliton: 0-1; Gavin Griffin: 1-3, R; Dane Helleckson: 0-2; Ashton Detloff: 2-3, 2R, RBI; Austin Schmelz: 0-1, BB
GAME TWO
FRAZEE- 1 0 0 0 0 1 X- 2
PERHAM- 1 1 6 1 0 3 X- 12
PERHAM PITCHING- Ashton Detloff: 6IP, 9K, 5H, 2R, 2ER, 2BB
PERHAM HITTING- Gavin Griffin: 2-4, R, 2RBI; Ben Shumansky: 3-4, R, RBI; Blaiz Schmidt: 2-4, R, RBI; Evan Kovash: 1-3, R; Gage Aanenson: 2-3, 2R, 2RBI, BB; Ashton Detloff: 1-3, R; Austin Schmelz: 1-2, R, RBI, BB; Seth Urbach: 1-2, R, RBI; Ty Rooney: 0-2, RBI; Connor Colliton; dane Helleckson: 0-1; Brock Melgrad: 1-1, R, 2RBI; Omar Briseno: 1-1; Bradyn Anderson; 1-1