Boys basketball: Perham stays atop Section 8AA with win over Hawley
The Perham boys basketball team defeated Section 8AA rival Hawley on Friday night.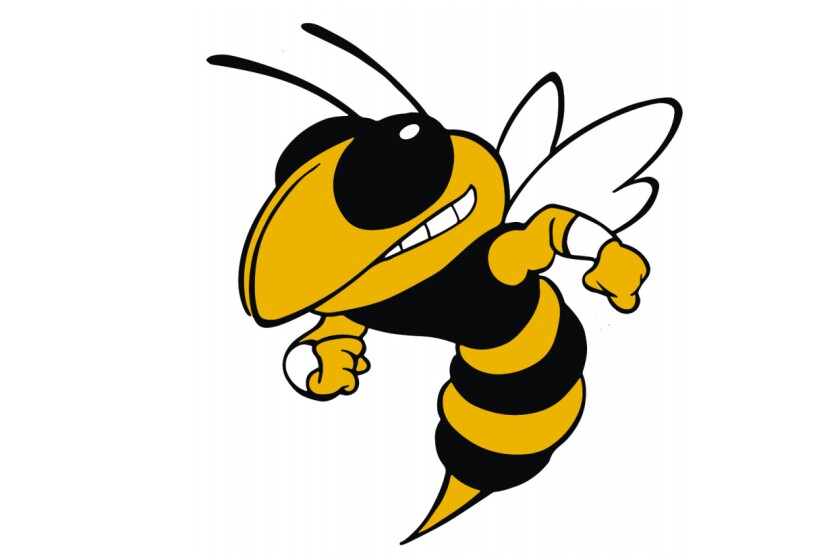 PERHAM – A big second-half performance by the Yellowjackets proved to be the difference in their matchup against Section 8AA rival Hawley on Friday night.
The Perham boys basketball team (19-4, 11-1 Section 8AA) defended the Hive with a 69-60 win over the Nuggets (14-8, 8-6). After losing three consecutive games, the Yellowjackets extended their winning streak to three games and kept its first-place standing in the section
Hawley went into the locker with a 24-23 lead. Perham responded with 46 second-half points to secure its 11th home win of the season.
Perham's Alex Ohm finished with a team-high 20 points. Micah Thompson (14 points), Jacob Daniels (12) and Soren Anderson (11) also scored double-digit points. The four Yellowjackets accounted for 57 of Perham's 69 points. Anderson led the Yellowjackets in rebounds with seven. Ohm ended the night with a team-best six assists and three steals.
Hawley's Sam Senske was the game's leading scorer with 24 points. He also had a game-high 14 rebounds to finish with a double-double.
Perham's defense forced Hawley into 21 turnovers. The Yellowjackets grabbed eight steals in the game.
PER 23 46- 69
HAW 24 36- 60
PERHAM TEAM STATS: 24-49 (49%) FGA, 5-16 (31%) 3PA, 25 rebounds, 16 assists, 8 steals, 2 blocks, 10 turnovers
HAWLEY TEAM STATS: 25-56 (44%) FGA, 8-20 (40%) 3PA, 31 rebounds, 2 blocks, 21 turnovers
PERHAM- Alex Ohm: 20 points, 3 rebounds, 6 assists, 3 steals; Micah Thompson: 14 points, 1 rebound, 4 assists, 2 steals; Evan Kovash: 2 points, 4 rebounds, 2 assists, 2 steals; Soren Anderson: 11 points, 7 rebounds, 1 assist, 2 blocks; Jacob Daniels: 12 points, 2 rebounds, 1 assist; Noah Thompson: 2 points; Blaiz Schmidt: 4 points, 1 rebound, 2 assists; Ashton Detloff: 4 points, 3 rebounds, 1 steal
HAWLEY- Mason Gratton: 17 points, 4 rebounds; Brevin Stoa: 11 points, 1 rebound; Noah Nelson: 4 points, 3 rebounds; Landon Bakke: 2 points, 3 rebounds; Sam Senske: 24 points, 14 rebounds; Derek Tibbetts: 2 points, 6 rebounds