Boys basketball: Yellowjackets boys basketball reaches 20 wins on season; downs Fergus Falls 45-33
The Yellowjackets are now 20-5 overall this season, and 12-2 in their section. Section tournaments will begin Thursday, March 9.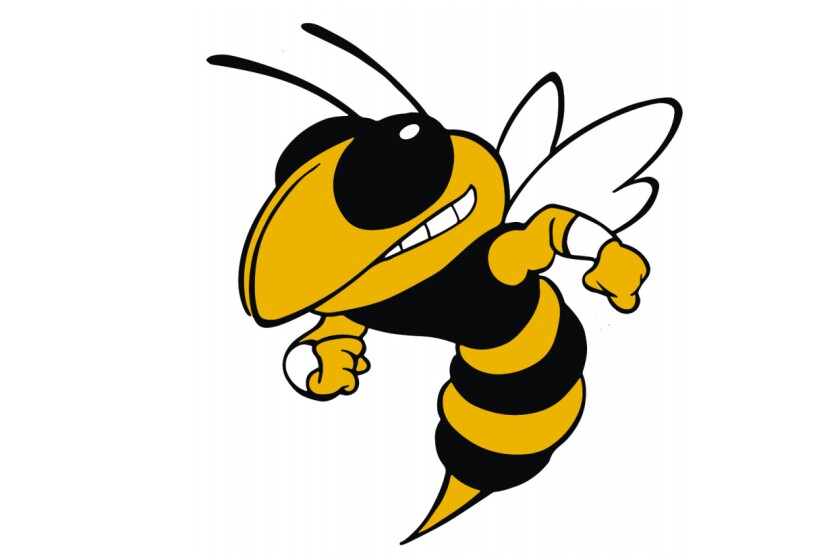 FERGUS FALLS – Micha Thompson (20) and Soren Anderson (13) combined for 33 points to pace the Perham Yellowjackets boys basketball team to a double-digit 45-33 win over the Fergus Falls Otters on Friday night.
The Yellowjackets improved to 20-5 overall and 12-2 in the section, and the Otters dropped to 6-20 overall and 0-4 in the section. This was the regular season finale for both teams as the Minnesota State High School League will release the seedings for next week's section tournaments that start Thursday, March 9.
The Otters stayed competitive through the first eight or nine minutes of the first half, but the scoring duo of Thompson and Anderson ultimately was too much. The Yellowjackets started to pull away in the last half of the first stanza and never relinquished the lead.
Thompson led Perham in scoring, shooting 8-of-10 (80%) from the field, and rounding out his night with five rebounds, a steal and three blocks. Anderson was 5-of-7 (71%) from the field and 1-of-1 (100%) from the 3-point line. Anderson led the team in rebounds with six; Evan Kovash led the team with three assists.
The Otters were led in scoring by Henry Bethel who scored 20 on 7-of-15 (47%) shooting from the field and 5-of-6 (83%) from beyond the arc. Josh Sternberg contributed five points on 2-of-6 (33%) shooting from the field. Sternberg and Ryan Hirst each had four rebounds to lead the team.
PERHAM – 20 25 - 45
FERGUS FALLS – 14 19 - 33
PERHAM – Alex Ohm: 6 points, 1 rebound, 6 assists, 1 block; Micah Thompson: 20 points, 5 rebounds, 1 steal, 3 blocks; Evan Kovash: 3 rebounds, 3 assists; Soren Anderson: 13 points, 6 rebounds, 1 assist, 1 steal, 1 block; Jacob Daniels: 2 rebounds, 1 assist, 1 steal; Noah Thompson: 1 point; Blaiz Schmidt: 3 points, 1 rebound, 2 assists; Gage Aanenson: 1 rebound; Mason Happel: 2 rebounds; Ashton Detloff: 2 points, 2 rebounds.
FERGUS FALLS – Henry Bethel: 20 points, 2 rebounds; Micah Johnson: 1 rebound; Luke Pearson: 1 rebound; Josh Sternberg: 5 points, 4 rebounds; Erik Hanson: 1 rebound; Ryan Hirst: 2 points, 4 rebounds, 1 block; Hayden Knick: 3 points; Jaydon Manteufel: 1 rebound; Alex Ellison: 3 points; Alexander Jensen: 1 rebound.