Boys tennis: Jackets fall 5-2 to Pirates in away contest, dropping all three doubles matches
The Perham boys tennis team secured a couple of big wins against Crookston on May 12.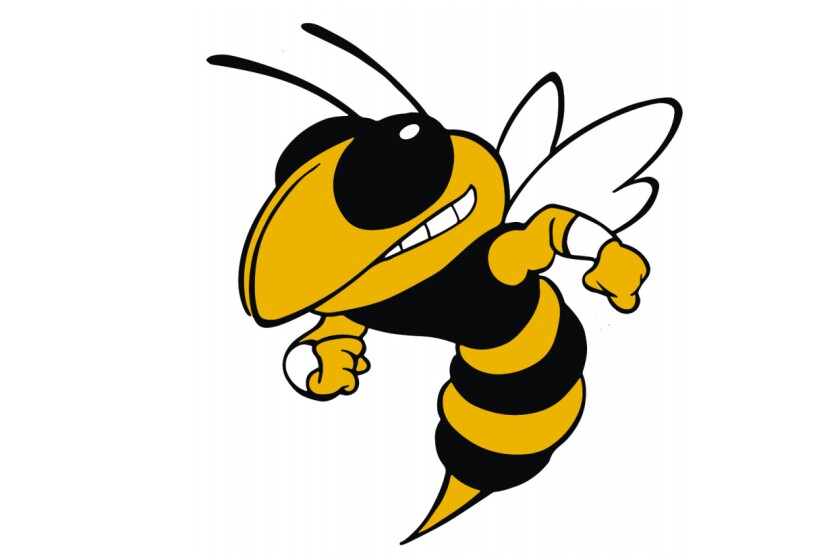 CROOKSTON – The Yellowjackets boys tennis team fell 5-2 to the Crookston Pirates Friday, May 12, in an away contest that saw Perham winning only two matches.
The Jackets scored wins at No. 3 singles when Brekken Wokasch defeated Pirate Sam Widseth in three sets 3-6, 6-2 10-4, and Jacket Hudson Hackel edged Crookston's Ethan Erdman in a marathon match 4-6, 6-7 (5), 11-9 at No. 4 singles.
The Pirates took both No. 1 and 2 singles when Pirate Jack Birkeland defeated Isaac Thomforde in straight sets 7-6 (5), 6-0 and Reggie Winjum defeated Mason Happel also in straight sets 6-4, 7-5.
The Pirates swept all three doubles matches with Tatum Lubinski and Nathan Kelly defeating Perham's Soren Anderson and Michael Anderson 6-1, 2-6, 12-10; Pirates Gunnar Groven and Grant Funk downing Maddax Happel and Reid Wokasch 7-5, 6-4; and Crookston's Elliot Bartrum and Jack Everett beating Noah Brasel and Sam Brown 6-1, 6-0.
CROOKSTON 5, PERHAM 2
SINGLES- No.1 Isaac Thomforde (C) def. Jack Birkeland 7-6 (5), 6-0; No. 2 Reggie Winjum (C) def. Mason Happel 6-4, 7-5; No. 3 Brekken Wokasch (P) def. Sam Widseth 3-6, 6-2, 10-4; No. 4 Hudson Hackel (P) def. Ethan Erdman 4-6, 6-7 (5), 11-9
DOUBLES- No. 1 Tatum Lubinski-Nathan Kelly (C) def. Soren Anderson-Michael Anderson 6-1, 2-6, 12-10; No. 2 Gunnar Groven-Grant Funk (C) def. Maddax Happel-Reid Wokasch 7-5, 6-4; No. 3 Elliot Bartrum-Jack Everett (C) def. Noah Brasel-Sam Brown 6-1, 6-0