Boys tennis: Perham clinches first win against Osakis
The Yellowjackets got the rebound win they needed against the Silverstreams on Friday.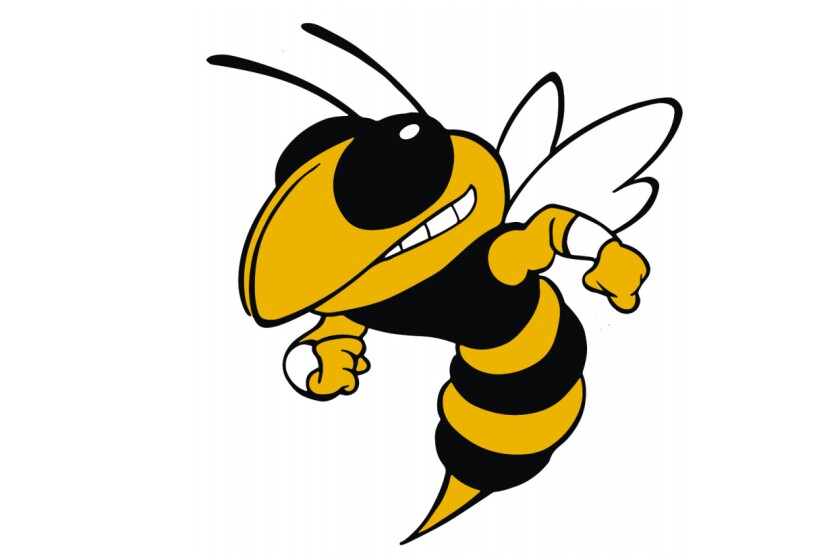 OSAKIS – Heading into its third match of the year, the Perham boys tennis team bounced back with a convincing victory over Osakis after two straight losses to start the season.
The Yellowjackets took down the Silverstreams 5-2 with the help of three singles wins and two doubles wins.
The No. 1 singles match went in favor of Osakis. Perham's No. 2 singles Mason Happel took down Tyler Stier in two sets (6-4, 6-3). In the No. 3 singles match, Perham's Brekken Wokasch crushed Micah Moore (6-1, 6-1) only losing two games. The Yellowjackets' No. 4 singles Sam won by default.
The Silverstreams No. 1 doubles duo secured a tightly contested win for their second victory of the matchup. Perham's No. 2 doubles crew of Michael Anderson and Reid Wokasch defeated Preston Steinert and Fischer Torgerson in two straight sets (6-1, 6-0). Perham's No. 3 doubles team of Noah Brasel and Maddax Happel secured the fifth two-set triumph of the day over Trent Redetzke and Kellen George (6-1, 6-1).
PERHAM 5 OSAKIS 2
SINGLES- No.1- Isaac Maddock (O) def. Jack Birkeland 6-0, 6-0; No. 2 Mason Happel (P) def. Tyler Stier 6-4, 6-3; No. 3 Brekken Wokasch (P) def. Micah Moore 6-1, 6-1; No. 4 Sam Brown (P) win by default
DOUBLES- No. 1 Marcus Wolf-Connor Gulbranson (O) def. Soren Anderson-Hudson Hackel 6-1, 7-6 (5); No. 2 Michael Anderson-Reid Wokasch (P) def. Preston Steinert-Fischer Torgerson 6-1, 6-0; No. 3 Noah Brasel-Maddax Happel (P) def. Trent Redetzke-Kellen George 6-1, 6-1