Girls basketball: Girls basketball: Pequot Lakes snaps Perham's winning streak
The No. 7 Perham girls basketball team's 11-game winning streak came to an end at the hands of No. 8 Pequot Lakes on Friday night.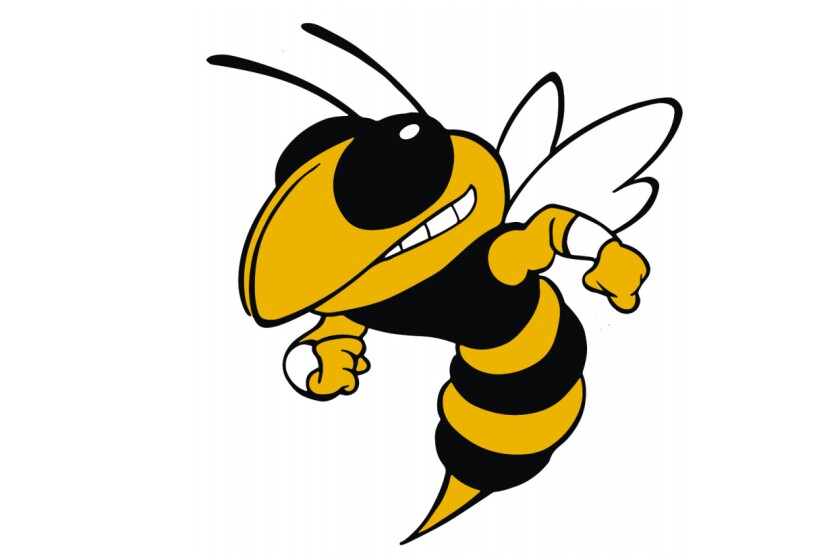 PEQUOT LAKES — In a battle of top-10 Class AA teams, the Perham girls basketball team suffered its first loss in over a month.
No. 8 Pequot Lakes, according to Minnesota Basketball News, ended the Yellowjackets' 11-game winning streak, defeating Perham 63-52. The Patriots extended their winning streak to 15 games.
"Good game against Pequot Lakes last night," Perham head coach TJ Super said. "It was a battle of a couple of really good teams. Pequot plays a very aggressive, trapping style of defense, and they like to run the court on offense. We really played well out of the gate, and built up a 24-14 lead. Pequot was able to knock down some big shots at that point, though, and cut the lead to 29-28 at the half."
Pequot Lakes went on to outscore the Yellowjackets 35-23 in the second half.
"Pequot jumped out right away to a second-half lead as we came out and lacked energy," Super said. "Down by as much as 10, we started playing really hard and made some nice plays to cut into the lead. A deep Mya Morris three that she got fouled on cut the lead to four, but it seemed like the breaks went to Pequot, and they were able to pull out the win. Overall, it was a good game for us to learn some things about ourselves and should make us more prepared for playoffs."
Perham finished shooting 48.8% from the floor and 6-of-21 (29%) from beyond the arc. The Yellowjackets also had 22 turnovers, which Pequot converted into 21 points.
Perham's Willow Thiel finished as the Yellowjackets' leading scorer with 21 points and eight rebounds. Mya Morris was the Yellowjackets' second-leading scorer with nine points.
Pequot Lakes' only had four players score in the entirety of the game. Kelsi Martini (23), Maci Martini (20), Isabel Larson (16) and Elle Kratochvil (4) accounted for all the Patriots' points.
PER 29 23 – 52
PL 28 35 – 63
PERHAM- Mya Morris: 9 points, 2 rebounds, 1 assist; Cora Grismer: 5 points, 2 rebounds, 2 assists, 3 steals; Olivia Rosenthal: 3 rebounds, 1 assist, 2 steals; Kaia Anderson: 5 points, 3 rebounds, 4 assists, 1 steal; Kennedy Pilgrim: 6 points, 1 assist; Olivia Pilgrim: 5 points, 4 rebounds, 1 assist; Willow Thiel: 21 points, 8 rebounds, 2 assists; Cate Diggins: 1 point: Ryleigh Mickelson: 1 rebound, 1 assist
PEQUOT LAKES- Isabel Larson: 16 points, 5 rebounds, 3 assists, 5 steals; Kelsi Martini: 23 points, 6 rebounds, 2 steals; Maci Martini: 20 points, 3 rebounds, 5 steals; June Ruud: 3 rebounds; Kaitlyn Greschwill: 2 rebounds, 2 assists, 2 steals; Ella Kratochvil: 4 points, 11 rebounds, 7 assists, 3 steals, 1 block.