Girls basketball: Yellowjackets trounce East Grand Forks at home
The Perham girls basketball team extended its winning streak to 10 games after a win against East Grand Forks at home on Tuesday night.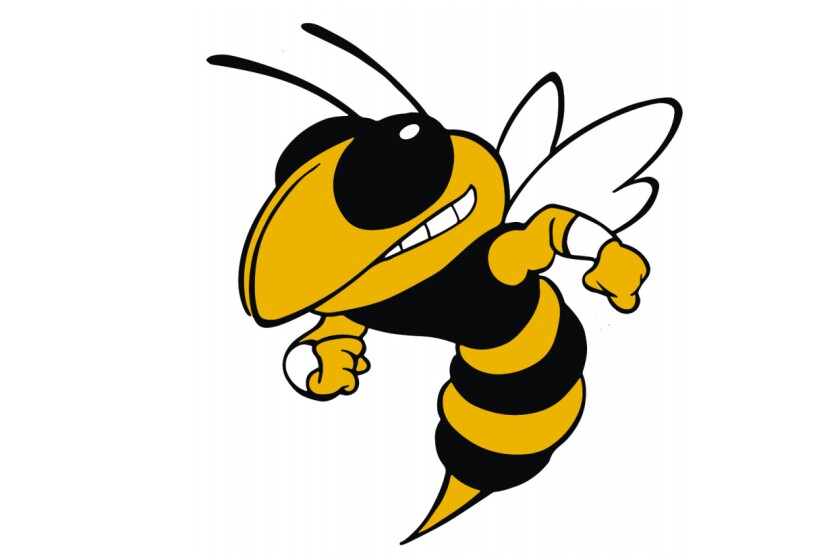 PERHAM – The Perham girls basketball team continued its Section 8-2A dominance against East Grand Forks on Tuesday night.
The Yellowjackets (17-1) blew out the Green Wave (9-9) 79-51 to stay atop Section 8-2A at 11-0. EGF fell to 2-7 in section play. Perham grabbed its 10th straight win and 11th overall at home. The Yellowjackets' 79 points marked its seventh game of the season scoring 70 or more points.
"We jumped out to a good lead with pretty good defense and very effective offense," Perham head coach TJ Super said. "The only drawback of pretty much the entire night was a bunch of silly turnovers. When we didn't turn it over, we were very efficient shooting a high percentage and making great decisions to get wide-open shots. On defense, we did a nice job of limiting cuts and drives to the basket."
Freshman Kaia Anderson started off hot with 13 early points. She and Mya Morris finished as the game's leading scorers with 23 points. The two guards combined for 12 made 3-pointers. Perham finished with 14 threes for a second time this season.
Willow Thiel nearly recorded a first-half double-double for the second consecutive game, finishing with 14 points and nine rebounds in the first 18 minutes. She had another dominant performance with 22 points, 18 rebounds, eight blocks and five assists.
PERHAM TEAM STATS- 26-55 FG (47%), 14-30 3FG (47%), 15-22 FT (68%) 16 steals, 35 total rebounds, 19 assists
PERHAM- Mya Morris: 23 points, 3 rebounds, 2 assists, 1 steal; Willow Thiel: 22 points, 18 rebounds, 5 assists, 8 blocks; Kaia Anderson: 23 points, 1 rebound, 2 assists, 2 steals; Olivia Pilgrim: 2 rebounds, 2 assists, 3 steals; Kennedy Pilgrim: 2 points, 4 assists, 1 steal; Cora Grimser: 4 points, 1 rebound, 3 assists, 2 steals; Olivia Rosenthal: 2 rebounds, 1 assist, 2 steals; Cate Diggins: 2 rebounds; Lily Aakre: 1 rebound, 1 steal; Greta Raser: 5 points
EAST GRAND FORKS SCORING- Alison Kovar 7, Kylee Mattison 9, Sofia Perkins 1, Mya Langerud 12, Taylor Bergh 1, Camryn Adam 4, Ellie Marcott 4, Tatem Votava 10, Ella Thorvilson 2