Girls golf: Perham drives to a second-place finish at Breckenridge
The Yellowjackets dominated against Heart of Lakes Conference opponents in the nine holes played at Bois De Sioux Golf Course.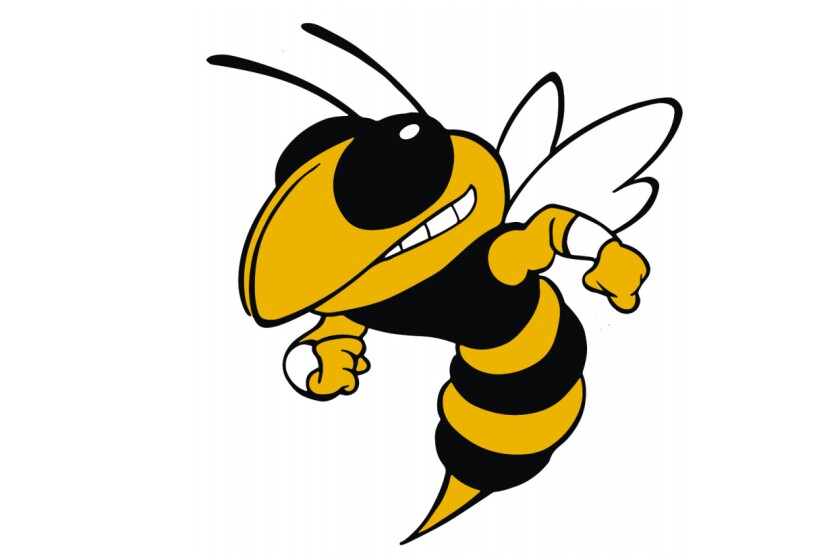 WAHPETON – The Perham girls golf team outshined its opponents with three girls placing in the top 10 on its way to a second-place finish at the Heart of Lakes Conference meet at the Bois De Sioux Golf Course on Thursday.
The Yellowjackets finished with a team score of 202, only six points behind the golf medal winner Hawley who finished with 196 team points. Barnesville (212) secured third, Frazee (218) ended in fourth, Dilworth-Glyndon-Felton (231) and Breckenridge (231) tied for fifth and Pelican Rapids (254) rounded out the team scores in seventh.
Sophomore Aubry Zimmerman completed nine holes with a team-best 48 to finish in sixth place. Senior Addicyn Zimmerman placed in seventh with a score of 50 and senior LaVonne Lindberg ended with a score of 51 and tied for eighth place.
Seventh grader Brooklyn Glorvigen shot a 53 and placed tied for 12th. Freshman Kaia Anderson wasn't far tied for 14th place with a score of 54. Eighth grader Elise Reuter ended her nine holes with a 58 and tied for 22nd place. Junior Kathryn Halvorson finished with a final score of 59 and tied for 25th.
HEART OF LAKES CONFERENCE MEET BRECKENRIDGE TEAM SCORES- 1- Hawley 196, 2- Perham 202, 3- Barnesville 212, 4- Frazee 218, T-5- Dilworth-Glyndon-Felton 231, T-5- Breckenridge 231, 7- Pelican Rapids 254
TOP TEN INDIVIDUAL SCORES- 1st- Sophie Cook (Hawley) 37, 2nd- Kailee Kirsch (Hawley) 44, 3rd- Kennedy Schuler (Breckenridge) 45, 4th- Emma Wiseman (Frazee) 46, 5th- Bella Snobl (Barnesville) 47, 6th- Aubry Zimmerman (Perham) 48, 7th- Addicyn Zimmerman (Perham) 50, T-8th- Lavonne Lindberg (Perham) 51, T-8th- Kennedy Peterson (Barnesville) 51, T-10th- Krysten Halverson (Frazee) 52, T-10th- Claire Olson (Barnesville) 52