Baseball: Perham sweeps doubleheader from Barnesville, outsourcing them by 22 runs
Detloff and Schmidt record pitching wins; Shumansky has four hits on the day.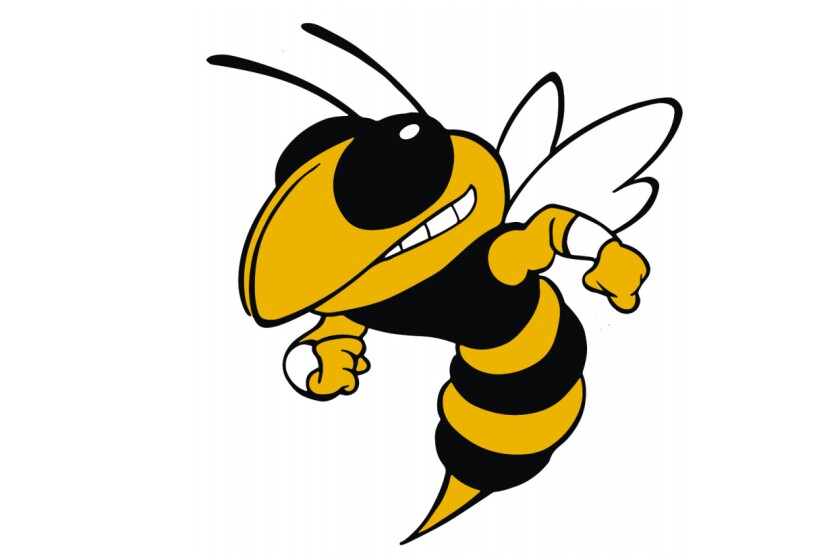 BARNESVILLE — The Yellowjackets baseball team ultimately needed only a couple of innings to breeze through two wins on the road against Barnesville on Thursday, May 4.
While the Jackets would go on to outscore the Trojans 27-5 in the doubleheader, easing to 12-2 and 15-3 wins, in truth, they would have only needed their run totals from the first two innings each game to record the wins.
In Game 1, playing as the home team, Ashton Detloff pitched Perham to a win, giving up only two runs and three walks, while mowing down 11 with strikeouts. Gage Aanenson stepped in to pitch relief, recording the final out of the game.
Ben Shumansky led the Jackets at the plate, batting 2-for-3, with two runs scored, two runs batted in and a walk. Gamble Bye, Evan Kovash, Blaiz Schmidt and Detloff all recorded a hit as well.
Gavin Griffin scored three runs, Bye and Shumansky added two each, and Kovash, Austin Schmelz, Aanenson, Conner Colliton and Seth Urbach all crossed the plate once.
In Game 2, playing as the away team, Schmidt pitched the distance, throwing all five innings and only giving up three hits, three runs (one earned) and two walks, while striking out 10 batters. He recorded the win.
Griffin, Bye, Kovash and Schmelz all recorded two hits in three at-bats. Schmidt, Aaenson, Schmelz, Detloff, Poole and Urbach all tallied a hit each.
Griffin and Schmelz lead the team scoring three runs each. Kovash, Schmidt and Aaenson scored two runs each. And Bye, Urbach and Colliton added a hit each.
GAME 1
BARNESVILLE – 1 0 0 0 1 – 2 4 4
PERHAM – 2 1 4 3 2 – 12 6 3
PERHAM PITCHING- Ashton Detloff: 4.2IP, 4H, 2R, 1ER, 3BB, 11K, 1HR; Gage Aanenson: 0.1IP, 1K
PERHAM BATTING- Gamble Bye: 1-3, 2R, BB; Gavin Griffin: 0-3, 3R, BB; Ben Shumansky: 2-3, 2R, 2RBI, BB; Evan Kovash: 1-3, 1R, 1RBI, K; Blaiz Schmidt: 1-1, RBI, 2BB; Austin Schmelz: 0-1, 1R, 2BB; Gage Aanenson: 0-2, 1R; Ashton Detloff: 1-1, 1RBI, BB; Brock Melgrad: 0-1; Conner Colliton: 0-1, 1R, BB; Seth Urbach: 0-0, 1R
GAME 2
PERHAM – 6 1 2 5 1 – 15 11 5
BARNESVILLE – 0 0 2 0 1 – 3 3 4
PERHAM PITCHING- Blaiz Schmidt: 5IP, 3H, 3R, 1ER, 2BB, 10K
PERHAM BATTING- Gavin Griffin: 2-3, 3R, 1RBI, BB; Brock Melgrad: 0-0; Gamble Bye: 2-3, 1R, 4RBI; Ben Shumansky: 0-3; Evan Kovash: 2-3, 2R, 1RBI, BB, K; Blaiz Schmidt: 1-2, 2R, 3RBI, BB; Gage Aanenson: 1-3, 2R, 1RBI; Austin Schmelz: 2-3, 3R, 1RBI; Dane Helleckson: 0-1, K; Ashton Detloff: 0-2, 1RBI; Cullen Poole: 0-1, 1RBI; Seth Urbach 1-2, 1R, 1RBI; Omar Briseno: 0-1; Conner Colliton: 0-0, 1R