Softball: Perham wins first game, loses second in Section 8AA playoffs
Perham crushed the Ottertail Central Bulldogs 15-5, but had the favor returned by Breckenridge/Wahpeton 14-0.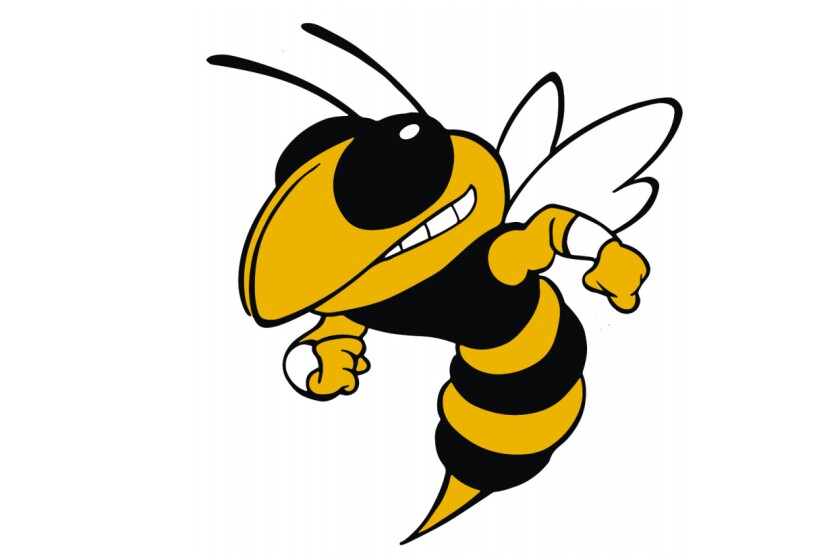 PERHAM — The Perham softball team won their first Section 8AA playoff game against Ottertail Central but lost to Breckenridge/Wahpeton in their second game on Tuesday, May 23.
The Yellowjackets crushed the Bulldogs in a 15-5 mercy-rule victory but were mercy ruled in return by the Storm in a 14-0 loss.
In Game 1, Perham, the No. 9 seed, got off to an early start against the No. 8 seed Bulldogs, jumping up 5-0 in the first two innings of play. Perham's Mari Pulver cracked a solo home run in the second inning to bolster their lead. Ottertail Central rallied, eventually tying Perham 5-5. In the sixth inning, Perham returned fire with a devastating 10-run inning to muzzle the Bulldogs.
The inning started with Morgan Smith being hit by a pitch and getting to first. Bri Hofmann followed up with a sacrifice bunt. Mallory Greiff then reached base, followed by a single from Marissa Hopwood.
Pulver reached, followed by a single from Delaney Kellogg, and Avery McAllister followed with a single, which was followed by a Ryleigh Mickelson double. Morgan Smith reached base and then Bri Hofmann followed with her third home run of the season, making it 15-5.
Ottertail Central was unable to retaliate and Perham clinched the mercy-rule victory. Mickelson proved ruthless at the plate with four hits and accounted for three runs. Kellogg had three hits and accounted for one run, Pulver had two hits and accounted for two runs, and Greiff had two hits and accounted for one run.
The win advanced Perham to face off against top-seeded Breckenridge/Wahpeton. The Storm kept the Yellowjackets scoreless through four innings of play while crossing home 14 times themselves. The Storm scored three in the second inning, seven in the third and four in the fourth to snag the run-rule victory. Mickelson, Greiff and Hopwood each had a hit. The loss marked the end of Perham's season. The Yellowjackets were 2-17 overall in the regular season, 1-15 in section play and 1-11 in conference play.
GAME ONE
PERHAM- Ryleigh Mickelson 4H, 3R; Morgan Burkman 1H, 2R; Morgan Smith 1H, 2R; Bri Hofmann 1H, 1R; Mallory Greiff 2H, 1R; Marissa Hopwood 1H, 1R; Mari Pulver 2H, 2R; Delaney Kellogg 3H, 1R; Avery McAllister 1H, 2R
GAME TWO
PERHAM- Ryleigh Mickelson 1H; Mallory Greiff 1H; Marissa Hopwood 1H